5 tags
The King of Earthquake Rock ... Is Back! →
I don't really know what that means, I've just been wanting to say that for ages. Well, at least since I thought it up, which was about 2 weeks ago. Anyway, STILL HATES IT is the follow up to Ed Muzik's 2011 ep HATES IT, with more #eqnz-inspired tunes. It starts off with CERA, a remix of the Fleetwood Mac classic, guns turned on the powers that be. Then Ed's cover of the...
5 tags
Earthquakes, ECan and the Extinguishing of...
On April the 20th, 2010, I organised a protest on the steps of ECan. Around 500 people met, and marched a short distance down to the Copthorne Hotel on Durham St, where Jenny Shipley was giving a lecture to National Party MPs and supporters called "Canterbury Water - The Collaborative Response". We gathered outside, closing down the one-way system, chanting "We can't drink money, we can't drink...
4 tags
Party council and theoretical physicists united in...
The president of the Labour Party Moira Coatsworth received praise from an unusual quarter today, with the NZ Association of Theoretical Physicists enthusing about the weekend's gathering. While it was notable for being the biggest conference since the 1988 conference, the real success was in providing all 622 delegates an entirely unique experience. "Through the various media reports...
CCC Predicts the future
CCC Media Release - NZ Cup and Show Week wraps up today  Saturday 17 November 2012 Canterbury's favourite spring festival, New Zealand Cup and Show Week wraps up today (Saturday 17 November). Christchurch Mayor Bob Parker is delighted that so many Cantabrians have joined family and friends at New Zealand Cup and Show Week festival events. "There were so many festival highlights this...
1 tag
3 tags
I finally found what I was looking for... →
Rob ably the best piece of writing on the Internet. Took me ages to find it again. Note: will make almost no sense unless you are an obsessive Robyn fan
http://www.buzzfeed.com/jpmoore/snl-cast-members-re... →
Only just found this, in my search for something else "call your girlfriend" related. Also good. He really knows his moves
7 tags
Listen
5 tags
Stop Being A Pud: The Pud Quiz: For Friends →
stopbeingapud: 1. You're at a party and an attractive member of the opposite sex makes eye contact with you. You take it as an accident and ignore it, until it happens again, and lasts for a considerable period of time. Do you: A) Take charge of the situation and approach the person in a calm confident…
5 tags
On firewood and the durability of plate glass...
We played our video launch party at the darkroom in Christchurch on Saturday night. By all accounts, it went well. I say that because I don't really know. Yes, I was there, but barely conscious. I was in a state of extreme inebriation. This isn't something I am at all proud of - I say this as someone trying to justify their own actions, rather than a 20 year-old boasting of their...
We are playing a show tomorrow. I kid you not
Did I mentioned that we're playing tomorrow night at darkroom with Sleepy Age? That's a rhetorical question, I know I have, over and over again, but I am a one man promo machine, so it's kind of my responsibility to keep bumping and bumping until you're all thoroughly sick of me talking bout it so you leave the group or go live in a cave or cut off both your ears and...
7 tags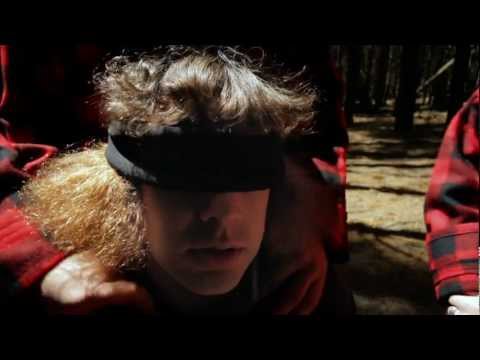 4 tags
Now that I've seen Parks and Recreation, I feel like I "get" tumblr about 50% more
Watch
I like watching the drums come in
Drums
Recording midi drums, like a bawse. Well, I just record them. Nat plays them. Should be ready for the video … which is almost ready.
Crunch Time.
laytonduncan: Anyone in Christchurch in their 20s or 30s who's really concerned for the future of downtown Christchurch, utterly disillusioned with those in control, & wanna try something completely insane to create a city people want to live in. Something concrete and enduring. Email me. I have a crazy idea. layton@polarbearfarm.com
4 tags
Feel The Place
Some of you might know, there were another series of earthquakes in Christchurch today. It's not much fun. I am pretty lost for words really, which doesn't happen that often for me. I had been working on this track for the last couple of weeks - but with the intention of releasing it sometime early in the new year. But the events of today made me think that now was as good a time as...